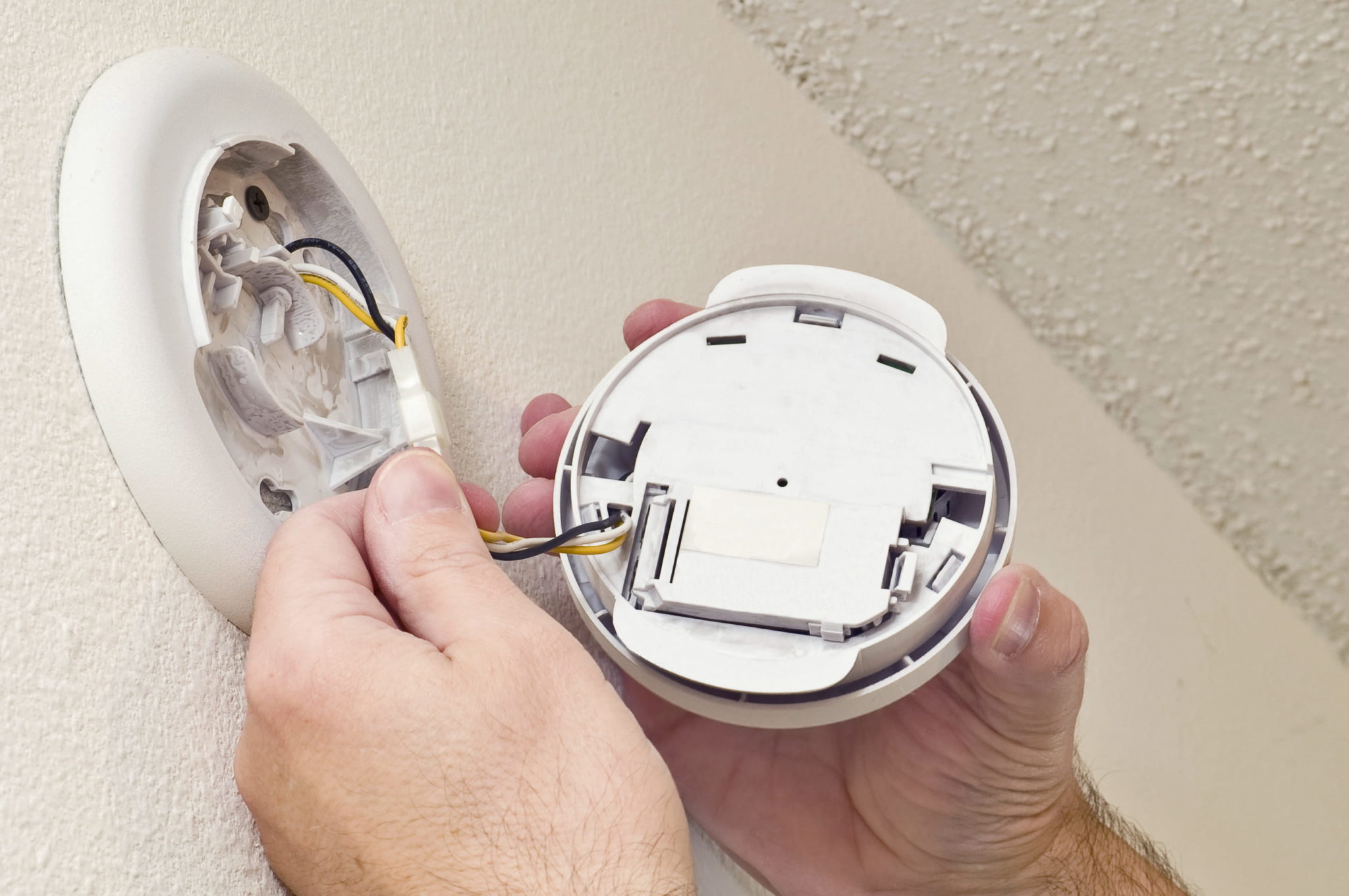 Smoke Alarm Installation Services
Professional Smoke Alarm Installation Services in Sydney
In every home or building, it is essential to have smoke detectors installed. When an emergency situation arises, time is of the essence, and a smoke alarm can be the difference between life and death. That is why H4orce Electrical offers professional smoke alarm installation Sydney services.
Our team of certified electricians will come to your home or building and install smoke alarms according to industry best practices. We will also test the alarms to ensure that they are working properly. Every second counts in the event of a fire, so you can rest assured knowing that your smoke detectors are up to the task.
H4orce Electrical also offers smoke alarm replacement service, maintenance, and smoke alarm repair services for existing smoke detector systems. If your smoke detectors are not working correctly, we can troubleshoot the issue and get them back up and running in no time. We have been in the industry for many years, which makes us the best company to trust with your smoke alarm needs. Contact us today to learn more about our services or to schedule an appointment.
Smoke Alarm Installation, Repair and Maintenance Service Specialists Near You in Sydney
When you need expert smoke alarm installation, look no further than H4orce Electrical. We are a team of qualified electricians who will fix, install, and check your smoke alarms in no time. We understand that time is of the essence in an emergency situation, which is why we offer reliable and quick services. Our team is quick to troubleshoot and fix existing smoke detector systems that may not be working properly. With our years of experience, we are truly the best people to call for smoke alarm installation near me, repair, and maintenance.
Our team is trained, skilled, and knowledgeable when it comes to any electrical situations. Each of us is a certified electrician who will make sure your property is compliant with the latest industry standards. If you're in need of smoke detector installation services or repair, don't hesitate to contact us today. We offer free quotes so that you can make the best decision for your needs. Don't wait until it's too late, trust the experts at H4orce Electrical today.
Benefits of Smoke Alarm Installation
While you might wonder how important it is to have a smoke alarm installed in your property, the answer is very simple. Here are some benefits you can get from having a smoke alarm:
Smoke Alarms Save Lives-

In the event of a fire, every second counts.

They Provide Early Warning-

Smoke alarms are designed to detect smoke and give an early warning signal in the event of a fire. This allows you and your family time to evacuate the premises before the situation gets out of control.

They are Affordable-

Smoke alarms are very affordable, especially when compared to the cost of repairs or replacement in the event of a fire.

They are Easy to Install-

Most smoke alarms are battery-operated and can be easily installed by following the manufacturer's instructions.
If you're looking for a reliable smoke alarm installation company, look no further than H4orce Electrical. We are the best in the business and can get the job done quickly and efficiently.
Types of Smoke Alarms
There are different types of smoke alarms available on the market, each with its own advantages. Here are some of the most popular types of smoke alarms:
Ionization Smoke Detectors-

These types of detectors are designed to detect fast-burning fires. They use a small amount of radioactive material to ionize the air and create an electrical current. When smoke enters the detector, it disrupts the current and sets off the alarm.

Photoelectric Smoke Detectors-

These detectors are designed to detect slow-burning fires. They use a light beam to detect smoke in the air. It scatters the light and triggers the alarm.

Dual-Sensor Smoke Detectors-

These detectors combine both ionization and photoelectric sensors into one unit. They are more effective at detecting both fast and slow-burning fires.
Why Choose H4orce Electrical?
We at H4orce Electrical have a wide range of experience when it comes to electrical services. We are a team of professional electricians who will make sure your building is up to code. We offer free quotes and fast service so that you can get back to your life as soon as possible. Don't wait until it's too late, contact us today and let us take care of your smoke alarm needs.

Our certified electricians are on hand to resolve any electrical issues and faults. We provide exceptional service to all commercial and residential clients - no job too big or too small.
Call Us Now
Frequently Asked Questions
There is no one-size-fits-all answer to this question, as the best type of smoke alarm for your needs depends on several factors. If you're unsure about which type of smoke alarm to buy, we recommend getting in touch with a professional who can assess your specific needs and make a recommendation.
It's a good idea to test your smoke alarm Once a month to ensure that it is working properly. You can do this by pressing the test button on the unit.
The best place to install a smoke alarm is on the ceiling in the middle of the room. This will give it the best chance of detecting smoke from a fire.
It's a good idea to have multiple smoke alarms installed in your home or office, increasing the chances of detecting a fire. We recommend having at least one on each level of the property.
Have an electrical emergency?
Call Now to Book an Appointment!
Our Electricians are Fully Licensed and Accredited.
Contact Us